Lowijs Perquin Memorial Award: Will be Awarded to Kate McGeever in 2020
In memory of our beloved teacher and friend Lowijs Perquin, this annual award is offered by the UK Pesso Boyden Trainers – Sally Potter, Juliet Grayson and Sandy Cotter – to recognise particular efforts by a Therapist or Trainee within the UK community.
This award is given annually for two reasons.  To ensure the memory and spirit of Lowijs continues with us as we go forward with our work in this method.  Secondly to acknowledge efforts made by individuals within the UK community.
In the service of these intentions, we have chosen an object (shown below) that represents the heart of our work with people.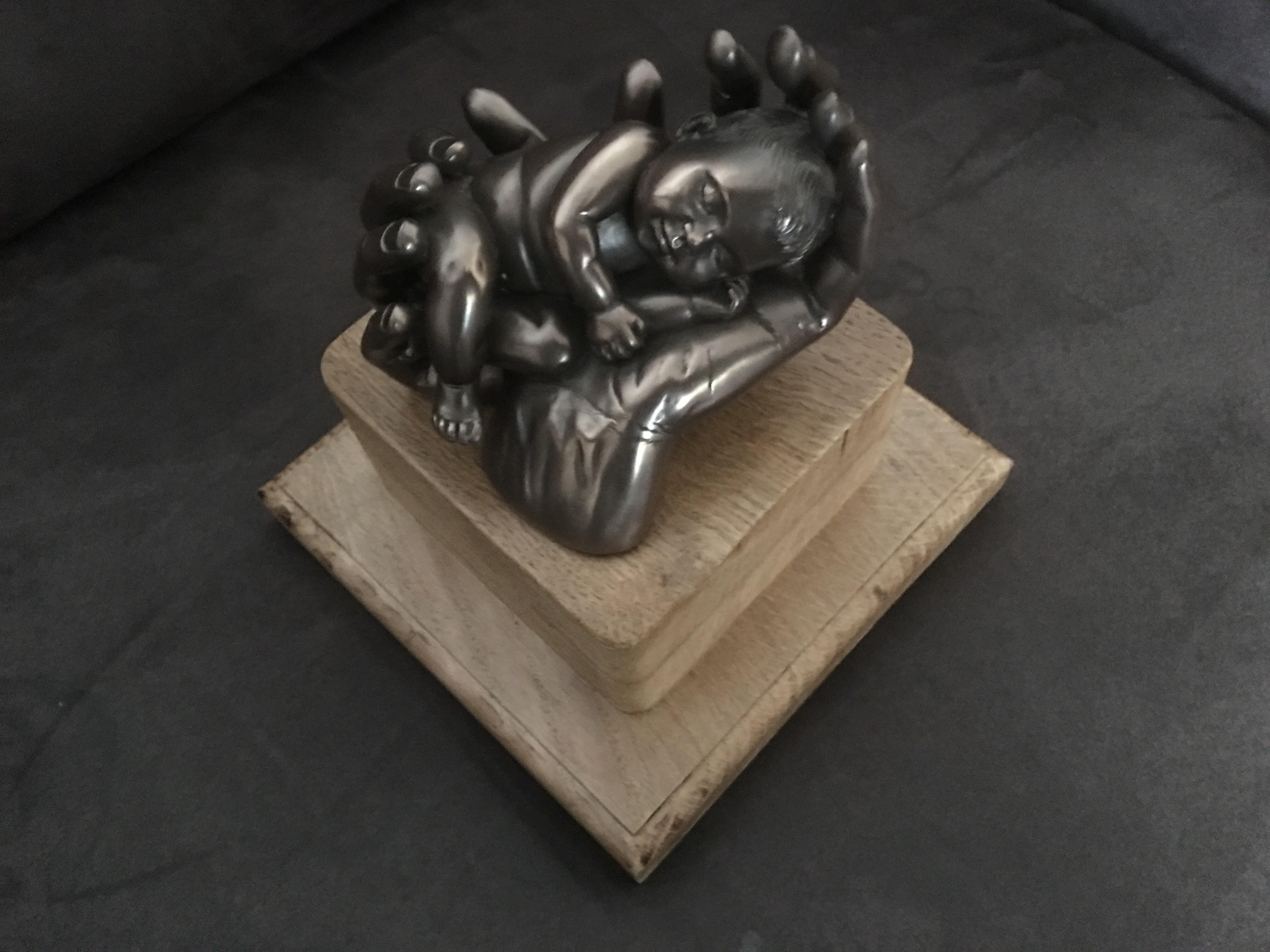 The recipient of the award will keep the statue for one year, and their name will be engraved onto the plinth.
For those of you who have benefited from the teaching of Lowijs Perquin, we feel certain that this award will be welcomed.  For those of you who never met Lowijs, please know that the best of each of us was ignited by what we hereby honour in him.
The first recipient of this award in February 2019 was Tom Corbishley, for his much-appreciated efforts and hours of painstaking work in collaborating with us, to revitalise and upgrade the contents of the Slide Book that is used in all UK PBSP trainings.
The second recipient, in February 2020, is Kate McGeever. With unstinting generosity, Kate has lent her therapy rooms to various PBSP training groups for intervision meetings. Her gift of a high quality, central venue has made it more possible for groups to meet, practice and connect – adding significantly to the development of Pesso Psychotherapy in the UK.
Sally, Juliet, and Sandy